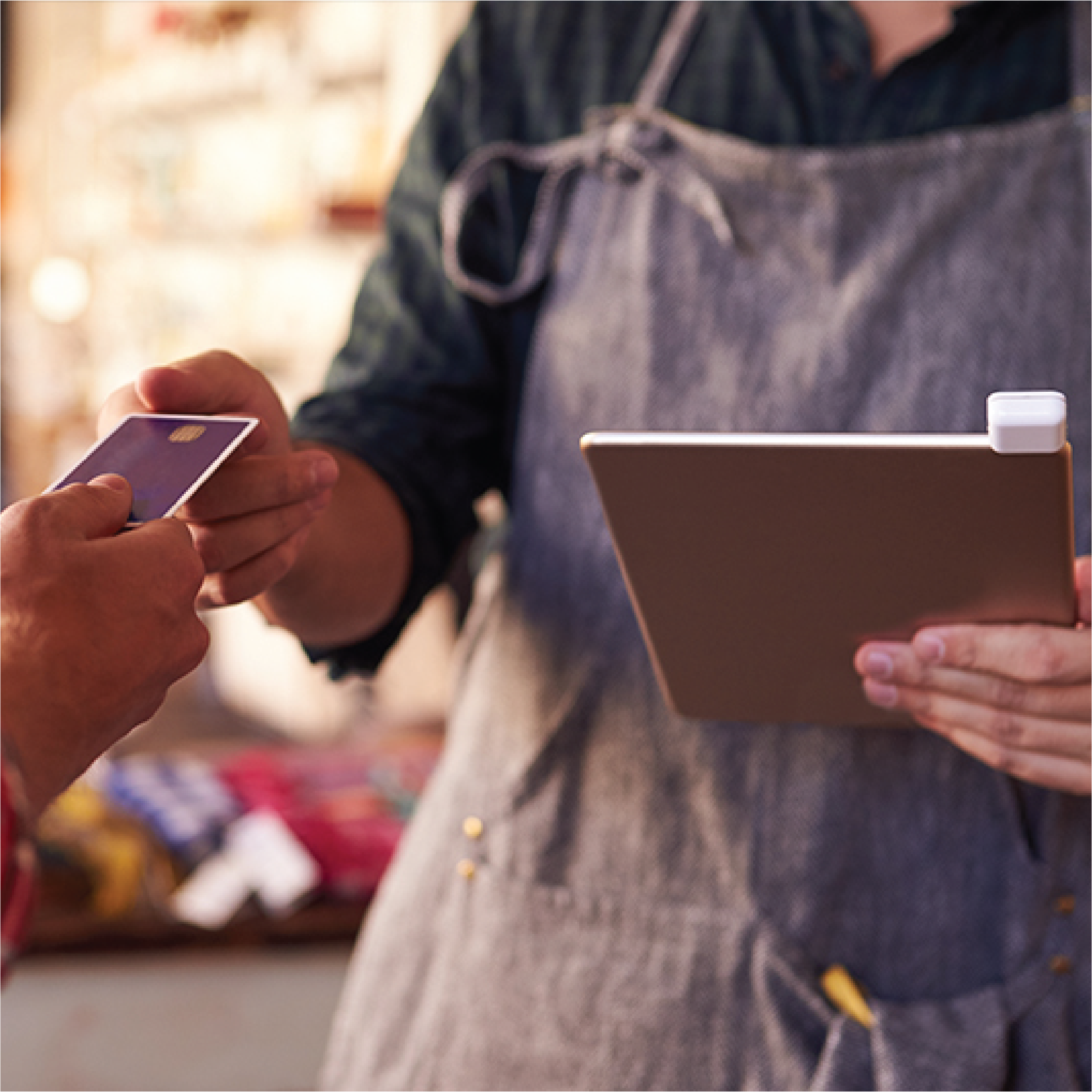 Inventory Control
Manage inventory investment and out-of-stock conditions.

Reduce or eliminate shrinkage, stock outs, stock discrepancies,

and track inventory movement.

Automate stock replenishment and direct store deliveries.

Track profit margins.
Labels
Customizable labeling.

Print shelf and product labels of any size.

Print item labels and bar codes on demand or automatically during the

purchasing and receiving process.

Print mailing labels for special promotions.
Specialty PoS Software
Two-second credit card authorizations keep your lines flowing.

Streamlined point of sale means faster tickets with fewer errors on-the-fly data entry lets you add records from anywhere in Counterpoint.

Special order capabilities allow you to sell items you don't carry in stock.

Complete layaway processing system.
Customer Loyalty
Customer loyalty programs.

Flexible pricing and promotion options.

Track birthdays, favorite items, etc.

Create gift cards, store credits, custom store loyalty program.

Create gift registries with gift receipt functionality.
Reporting
Vast variety of reporting options to fit any need.

Retain, view and report complete detail on every sale made.

View six-week sales analysis trends.

Ability to print activity reports for specific periods.

Daily reporting provides information on voids, price overrides, etc.

Item sales history reporting.
Purchasing
Automated purchasing provides the ability to calculate current stock levels and automatically create purchase orders.

Print item labels and barcodes on demand or set up as part of the purchasing

and receiving procedures.
E-Commerce
Ability to upload inventory, customers, and prices to your online store.

Download customer orders in to your POS system for fulfillment.
Sales Commissions
Set up commissions to calculate for each item on the sales ticket based on either sale amount or gross profit.

Track commissions by ticket or line item.

Ability to split commissions amongst various salespeople on one ticket.

Daily reports provide commission due information.
Hardware
Sell items at full price, use quantity breaks, customer discounts.

Touchscreen point of sale hardware units allow for quick checkouts

and easy training.

Warranty includes next business day replacement unit.